Nano Coating Double Bowl Thick Panel Topmount Sink
Nano Coating Double Bowl Thick Panel Topmount Sink
HIGOLD

Foshan China

25-35days

25,000 pieces per month
Topmount Sink with 3.0mm thick panel, strong in quality.
Availble colors with PVD Black, PVD Rose Gold, PVD Gold, SS Stainless Steel color, they are all handmade sinks
Beautiful Handcrafted SUS304 Stainless Steel Sink, this is a double bowl sink with more functions, Nano Coating looks modern, more easy to clean, stronger rust resistance, anti-scratch with longer life.
Product name: Nano Coating Double Bowl Thick Panel Topmount Sink
Model No.: 903406
Material: Stainless Steel 304 sink material
HIGOLD Nano Double Bowl sink
1. Nano resistance to oil
2. Large cleaning space
Beautiful Handmade 304 Stainless Steel Sink, double bowl with more functions, Nano Coating looks modern, more easy to clean, stronger rust resistance, anti-scratch with longer life.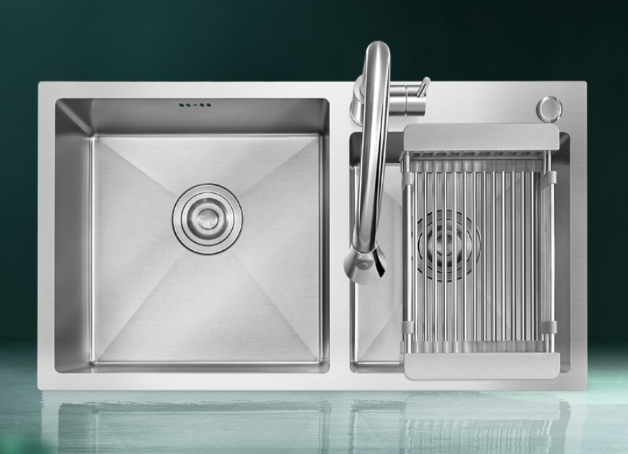 Inspiration comes from lotus leaf with pearl drop charateristic. The principle of bionics is inegrated into the sink, to present the beauty of a nobility.
The inox sink is covered with papillae smaller than water droplets, the air between papillae forms nanoscale thick films, force droplets to form spheres due to their own tention, realizing free rolling and easy self-cleaning.
Bionic lotus leaf nano coating surface, no oil and water adhere to the kitchen sink, easy to solve oil difficult cleaning headache.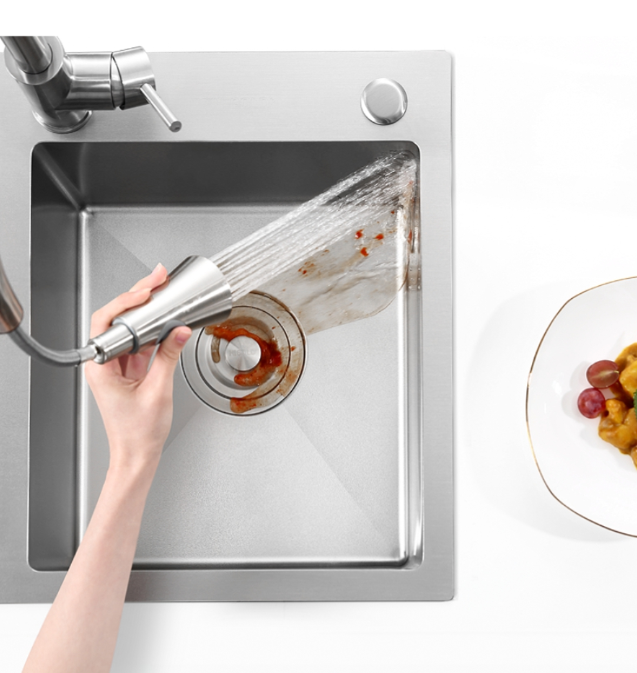 Nano technology can improve the corrosion protection ability, hardness and wear resistance, well protect the stainless steel sink against scratch.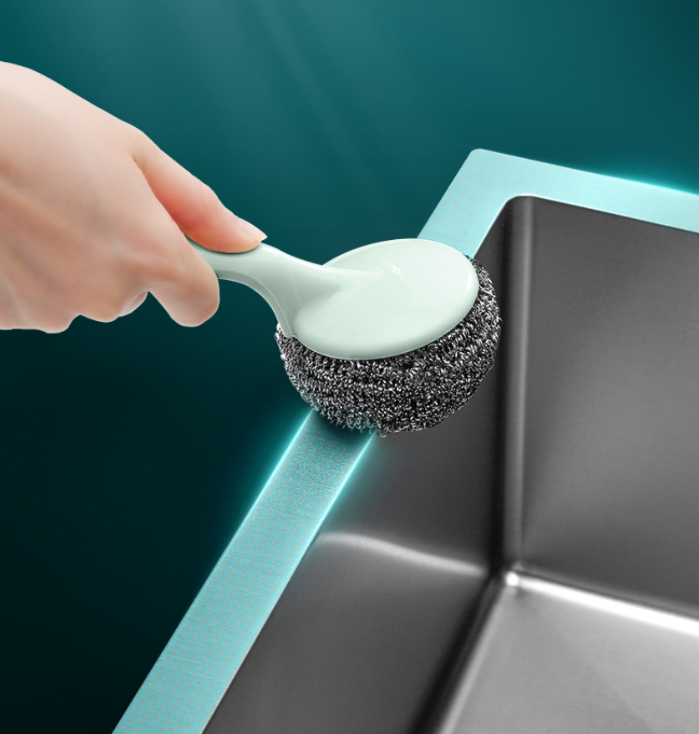 3mm thick panel double bowl sinks, uniform and non-deformation, rest assured for daily use.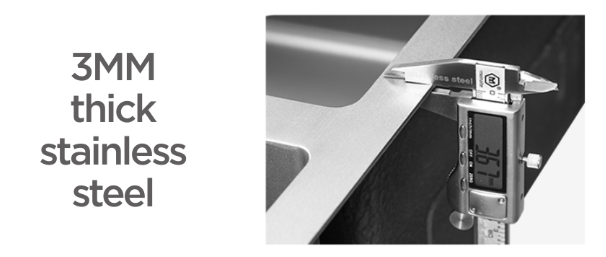 Bouble Bowl sink, big and small dishes, separate washing
The SUS304 sink own both advantages of single bowl with large space and bouble bowl with separate washing & water-saving.
Large bowl: 410*400*210mm, washing big dishes with enough space

Small bowl: 350*318*210mm, washing small dishes with water-saving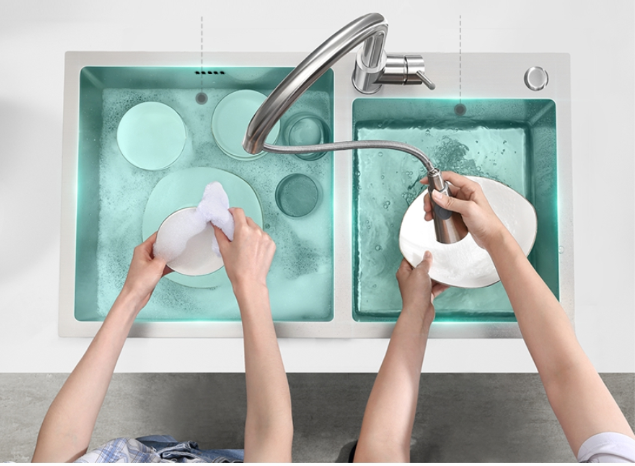 Holes are reserved for installation, you can install water purifier or soap dispenser by yourself, no need to pay someone for opening holes.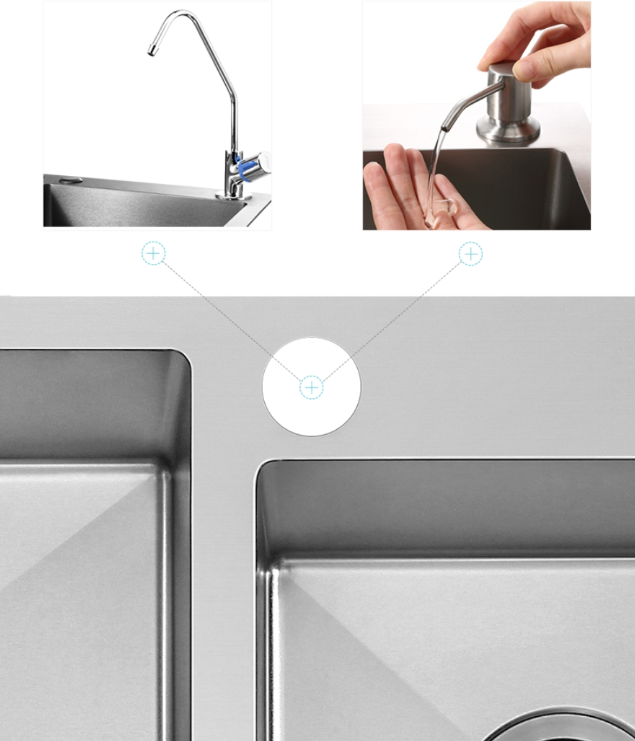 Higold upgrade anti-condensation coating, stronger heat insulation than the old coating, preventing the topmount sink surface from condensation by low temperature, resulting in cabinet rotteness by damp.

Multiple filtration stops minor impurities

Extempt hidden trouble of easy block from the source, more care and more assured.

Tautness, leakage proof, fast draining, odor resistant, anti-block, great drainage system for the stainless steel handmade sinks, keeping your family fresh and healthy.

Adjustable colander with free adjustable length, perfect match with the stainless steel sink, convenient washing and cleaning.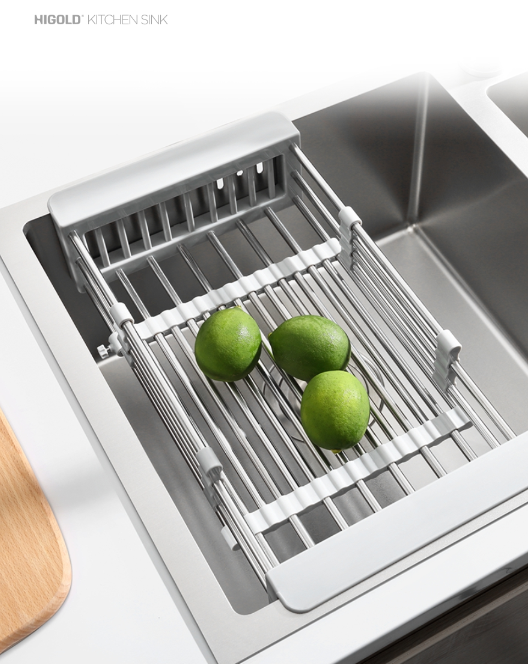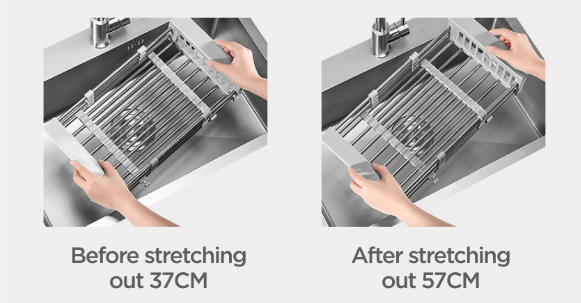 SUS304 caucet, different designs for different choices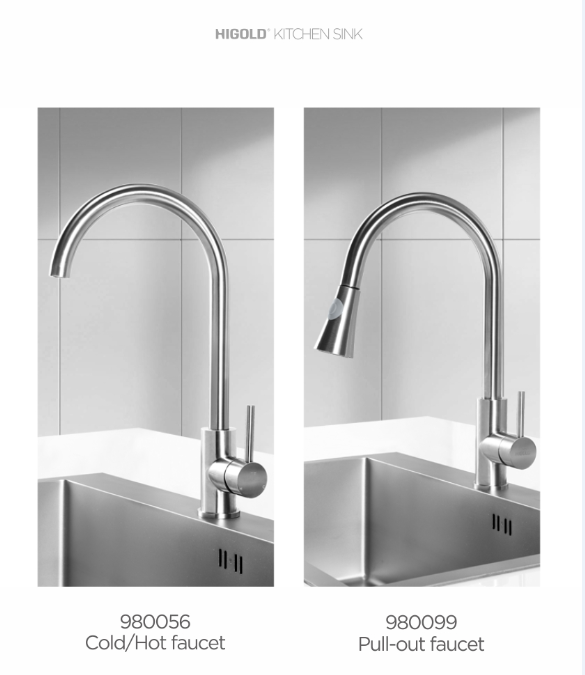 different colors for option, making your kitchen more colorful and pleasing


My dear, it is a great honor to invite you to visit our kitchen sink factory. It takes about 1-1.5 hours by car from Guangzhou to our factory. We can arrange pick-up from Airport or hotel when you arrive in Guangzhou.
...more