HIGOLD Patented BN3.0 Kitchen Tap
HIGOLD Patented BN3.0 Kitchen Tap
HIGOLD

Foshan, China

25-35 days

25,000 pieces kitchen taps per month
This kitchen faucet, designed by famous designer team for Farrari Car, aesthetic and practical!
Perfectly matches to Higold PVD Black and Rose Gold Nano handmade kitchen sinks.
The legendary team builds another flagship art, deserves the name of a pearl on water in Italy.
4 colors, stunning choice, different choices, the same gorgeous.
HIGOLD BN3.0 Kitchen Faucet
The beautiful swan symbolizes nobility and loyalty.
Artists have created many moving stories for it.
Higold combines it with Italian design
To create a new wonderful product
BN3.0 series faucet.
Swan neck design
More firm support for willful
HIGOLD KITCHEN FAUCET
An abstract expression of the curved neck of a swan.
A concrete representation of romantic poetry.
Let the beauty and love of life grow freely.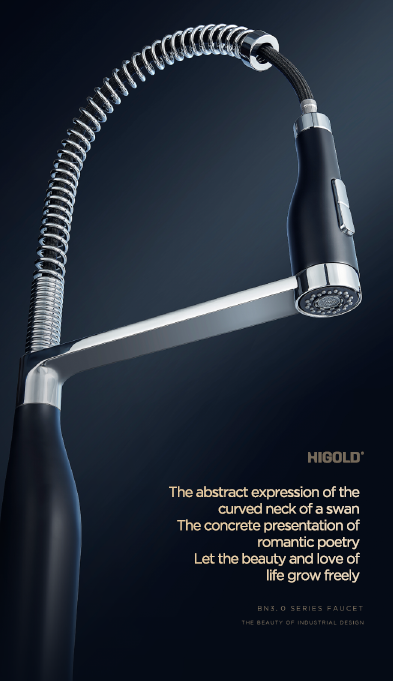 The main body outlines the exciting beauty waistline
like a lover watching, loyal companion.
Looking down is her eyebrows, looking up is her skirt
once you belong, never leave.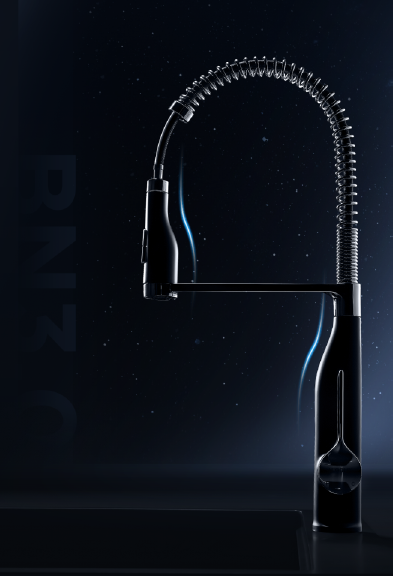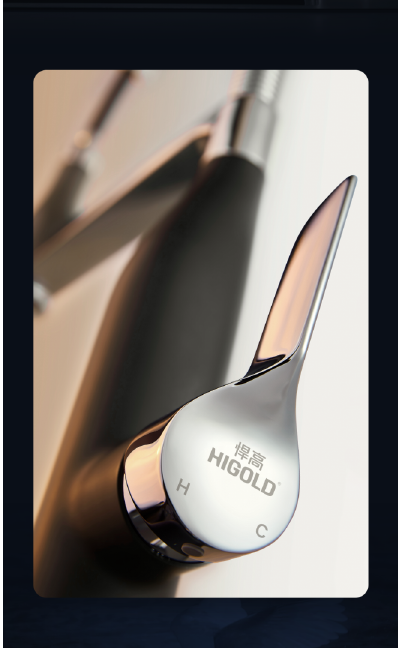 Swan wing handle design
Open and close like wings, flexible control speed
The handle of the wing evolution makes the swaying dance of the Swan continue to bloom in speed and poetry
4 styles to choose from

Poeticize every home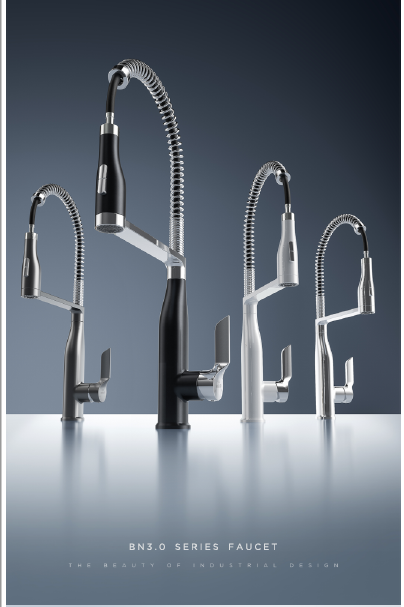 Poetry touches the soul, home and art resonate
black | chrome | Gun gray | white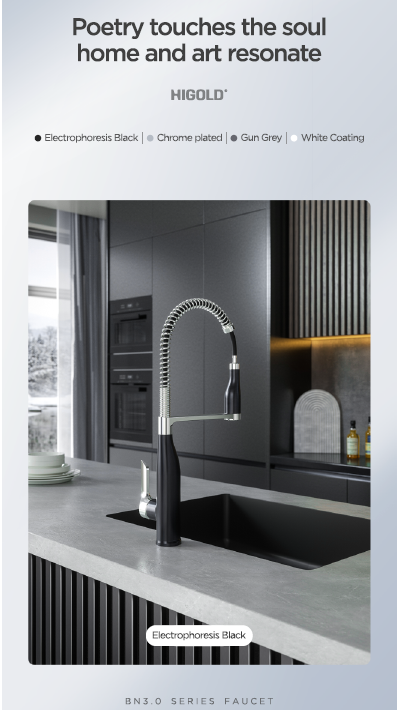 Bubble type, soft water, prevent splash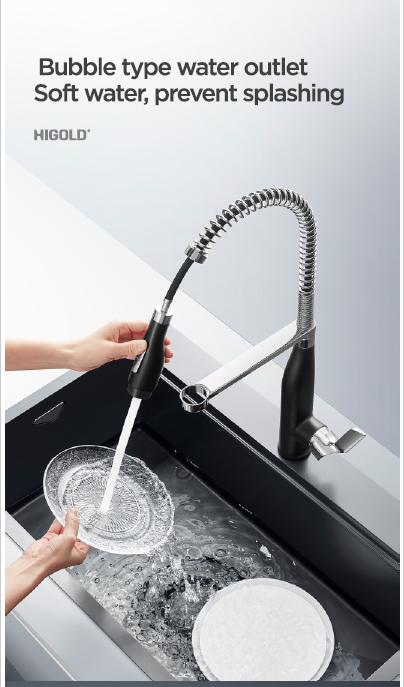 Shower spray type, strong scouring force, fast cleaning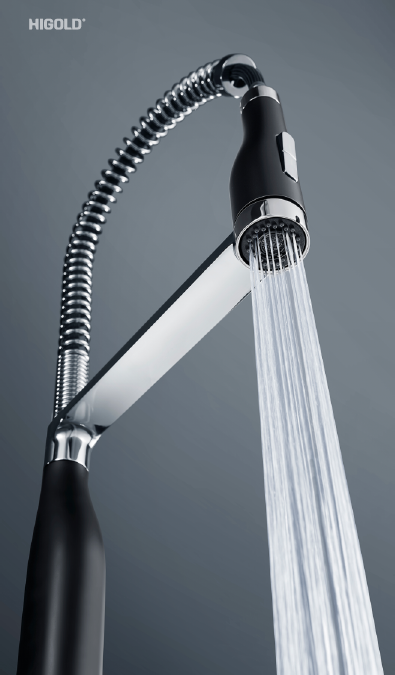 Universal stretching cleaning

Focusing on any position of the sink
It is Higold quality
It is the fetter of love and loyalty
SUS304 Spring
Nylon tube on the outside, PEX tube on the inside
Higold is capable to provide you full range of kitchen sinks to match the kitchen faucets:
3) Single Bowl undermount sink with Tray
4) Double kitchen sink with drainboard
7) Creative Color Deep Stainless Sink
8) Dawn brushed stainless steel Sink
9) Stainless Steel Kitchen Faucets
10) Sink Accessories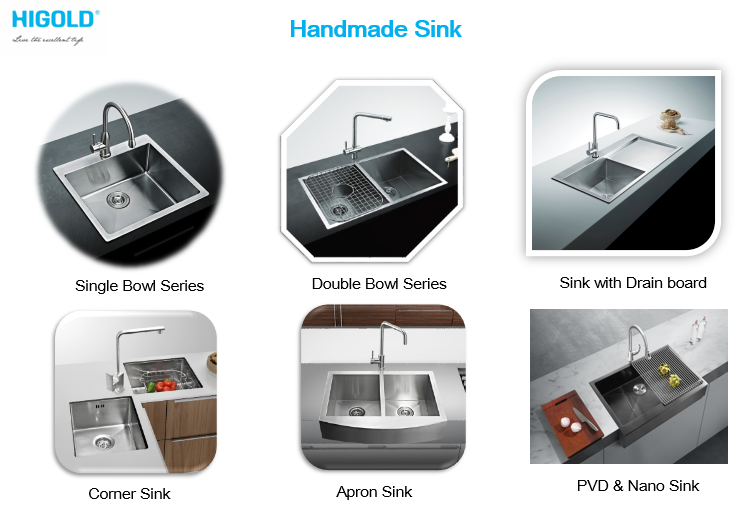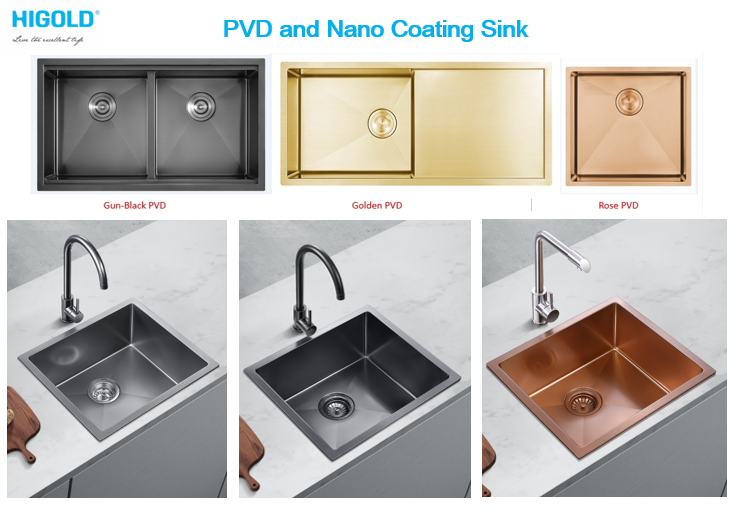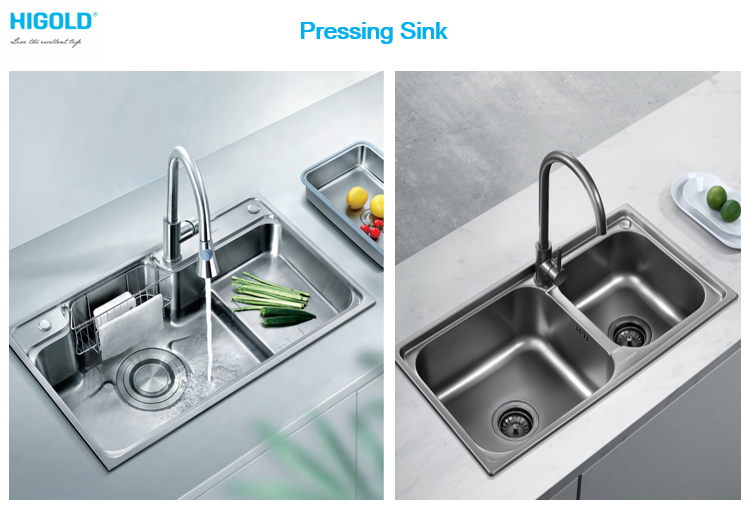 My dear, it is a great honor to invite you to visit our kitchen sink factory. It takes about 1-1.5 hours by car from Guangzhou to our factory. We can arrange pick-up from Airport or hotel when you arrive in Guangzhou.
...more