Donnie Yen Becomes Higold Spokesperson
On January 4th, 2020, Higold Group officially signed the international famous action star Donnie Yen as the brand spokesperson, starting the cooperation trip of the two sides for strong alliance, which also means that the brand strategy development of Higold Group has stepped onto a new height.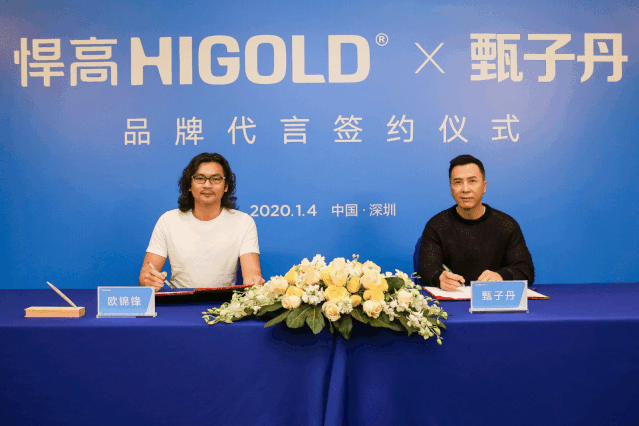 At the signing ceremony, Mr. Ou Jinfeng, Chairman of Higold Group, said that Higold has been focusing on original design and excellent quality for 17 years. It can be said that Higold and Donnie Yen's artistic pursuit of "speaking with real Kung Fu" are in isotropic.