Factory equipment
Higold invests a lot on automation, like Laser Cutting Machine, Welding Robot, Automatic Ultrasonic Cleaning Line, Stacking Robot etc., which can ensure stable superior quality steel kitchen sinks & kitchen faucets and maintain our competitive cost.
Higold Advanced Equipment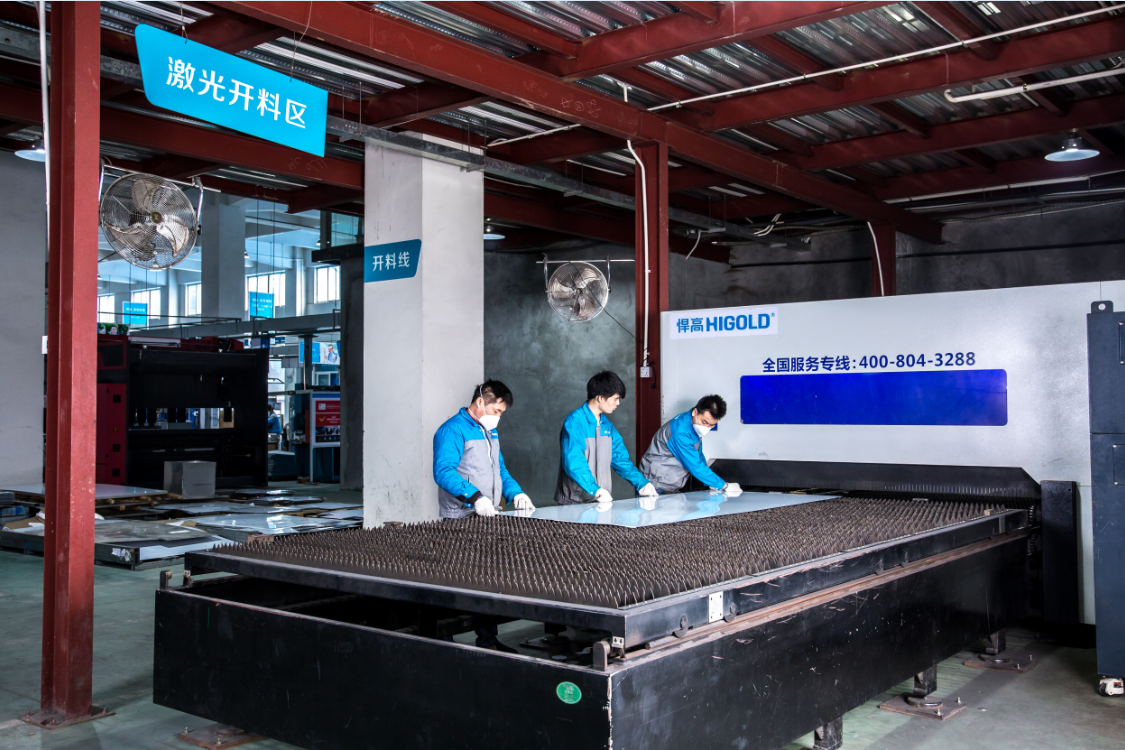 Laser Cutting Machine: Higold has its own laser cutting machine to guarantee high productivity, flexibility, high accuracy, high speed, cost-effectiveness, great quality, contactless cutting, versatility and automation possibilities, etc.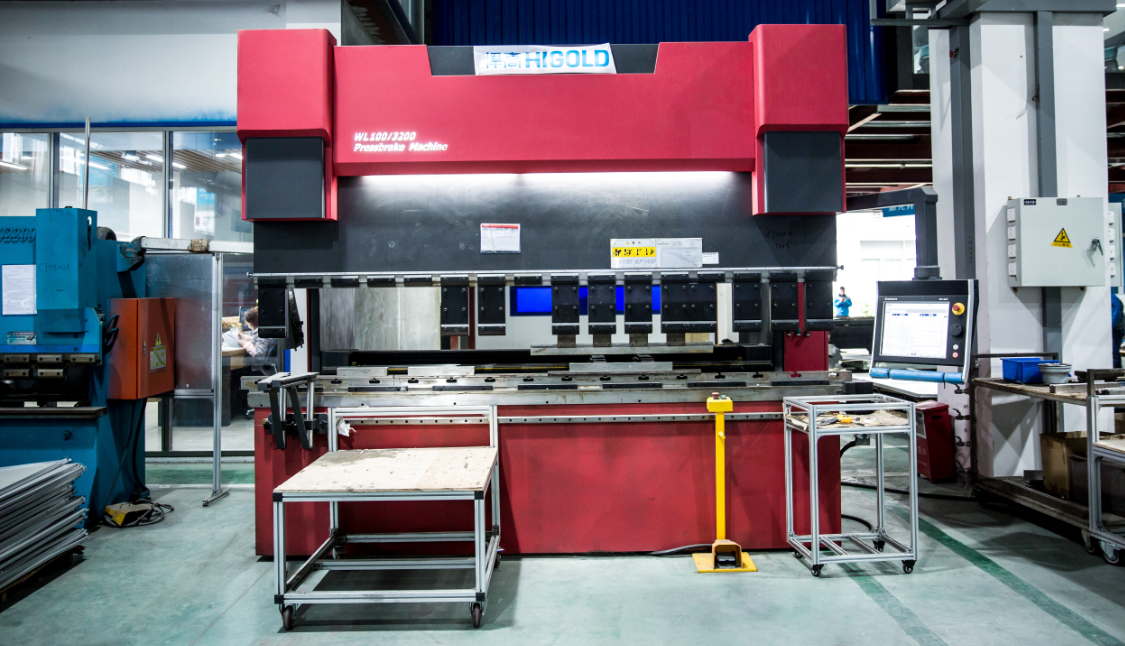 Digital Bending Machine: Bending is another main process for producing handmade sinks. Precision angles are essential when bending sheet metal. With digital bending machine, the corner radius can be precisely maintained.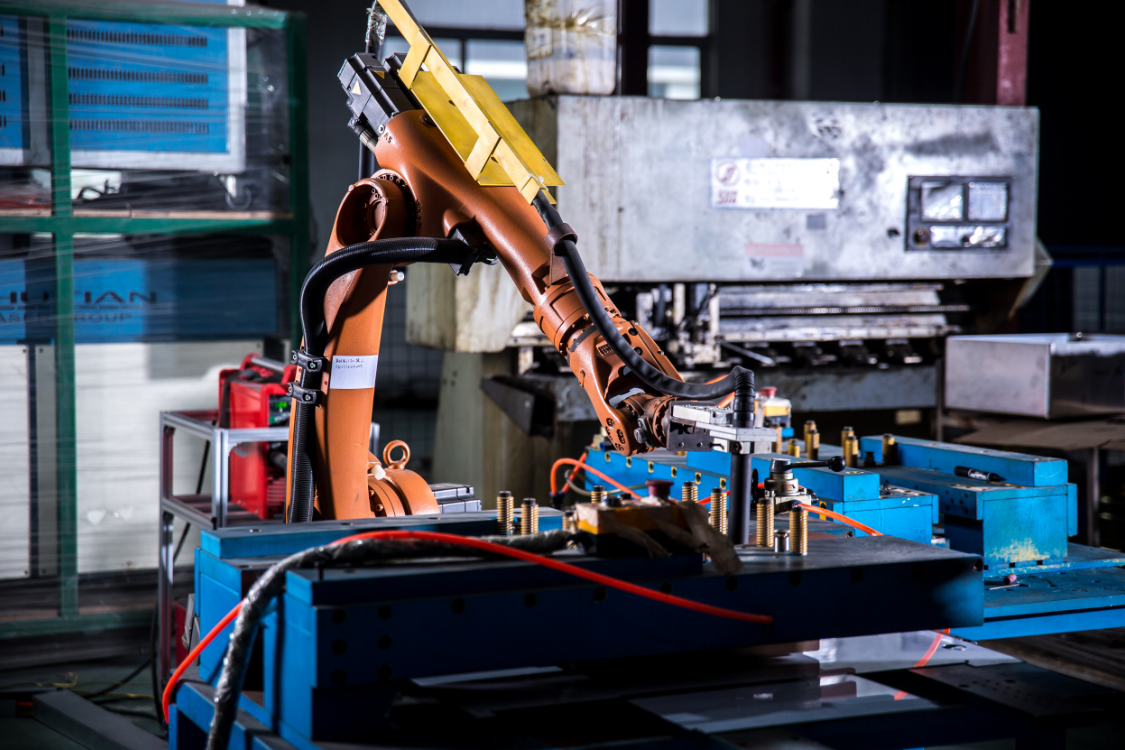 Welding Robot: Higold introduced KUKA welding robot from Germany. With such precise equipment, we can raise productivity, obtain higher quality of seams, eliminate the"human factor"and simplify the handcrafted sinks' production planning.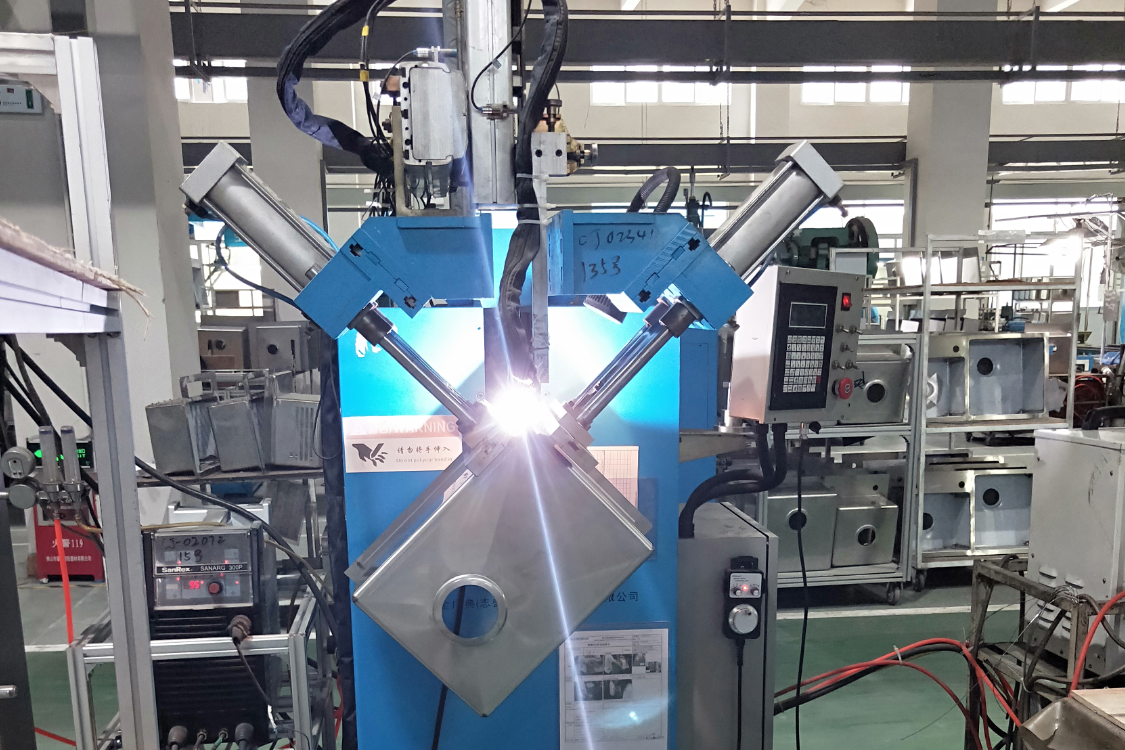 Automatic Corner Welding: Welding corner by manpower not only increases labor cost but also reduce quality stability, so we bring in automatic welding machine to keep high and stable welding quality, so as to avoid rusting and seaming marks on the SUS304 sinks.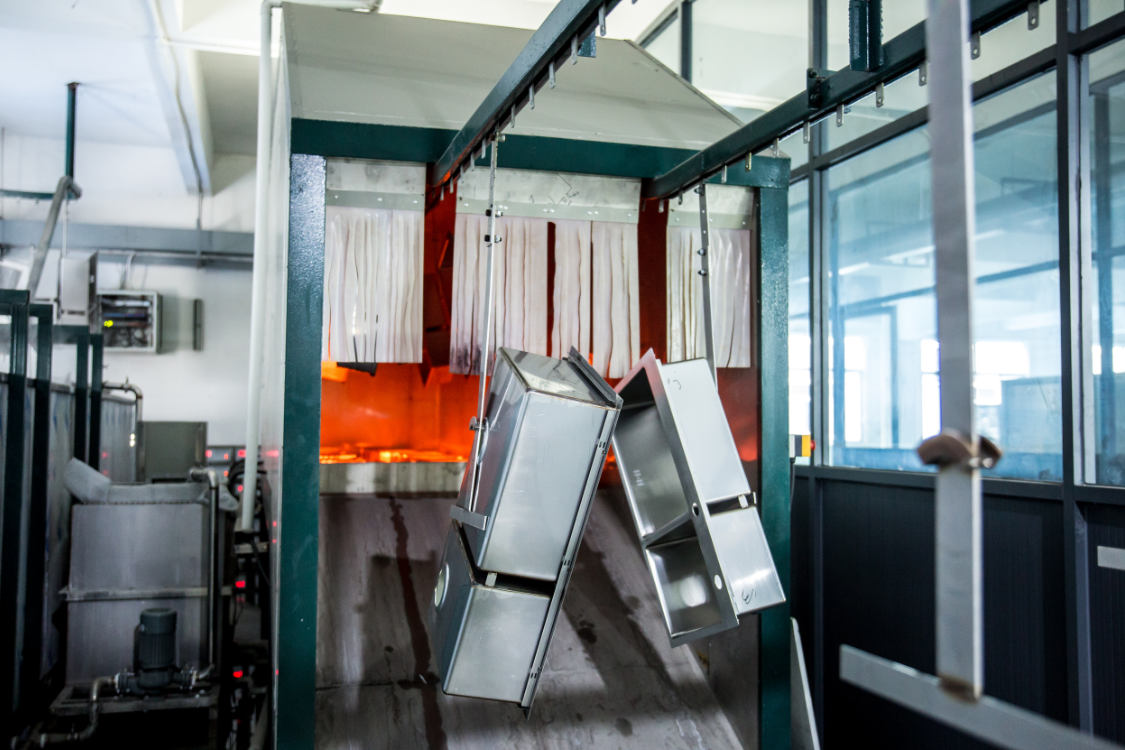 Ultrasonic Cleaning Line: It uses high frequency sound waves to create bubbles within a heated space. Compared with washing manually, ultrasonic cleaning line can wash the stainless steel sinks more thoroughly with higher efficiency.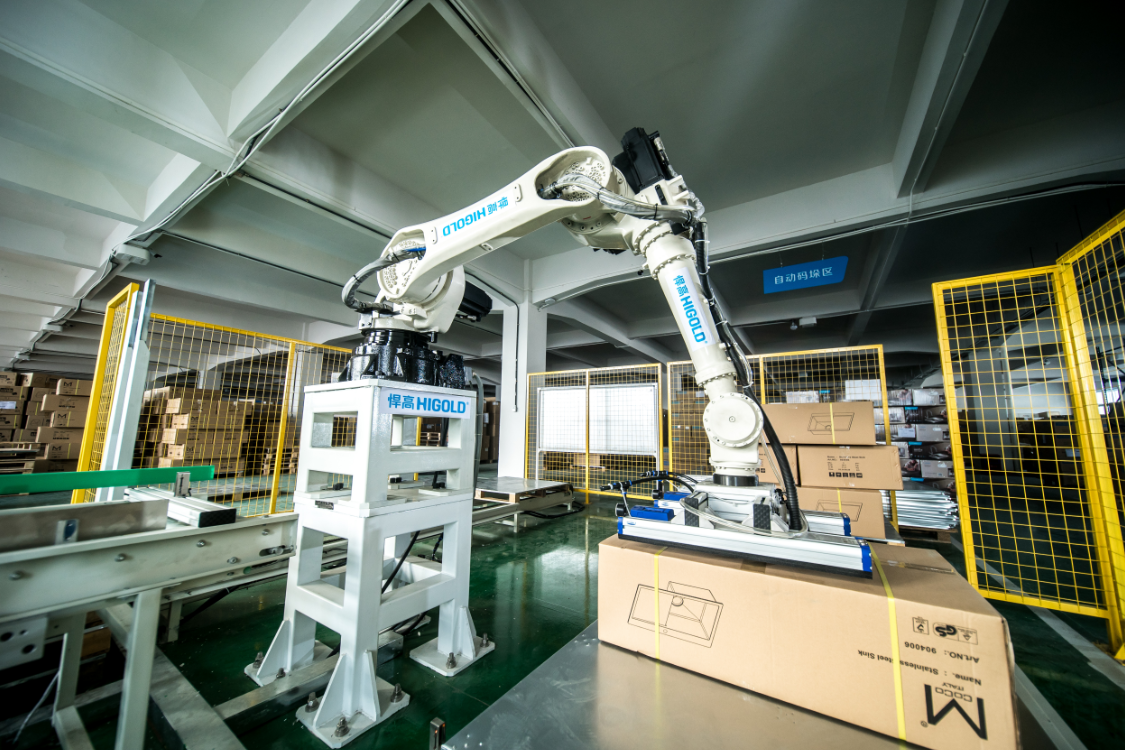 Stacking Robot: Stacking robot saves more space than conventional palletizing system. Programmed to work in tight space, it can save precious floor space. Most importantly, it protects the outer package as much as possible.