Higold Strict production and QC process
Quality control is always the top concern in Higold, because we know that quality control is essential to building a successful business that delivers products that meet or exceed customers' expectations. It also forms the basis of an efficient business that minimizes waste and operates at high levels of productivity.
Below is the production and QC process of our stainless steel handmade sinks.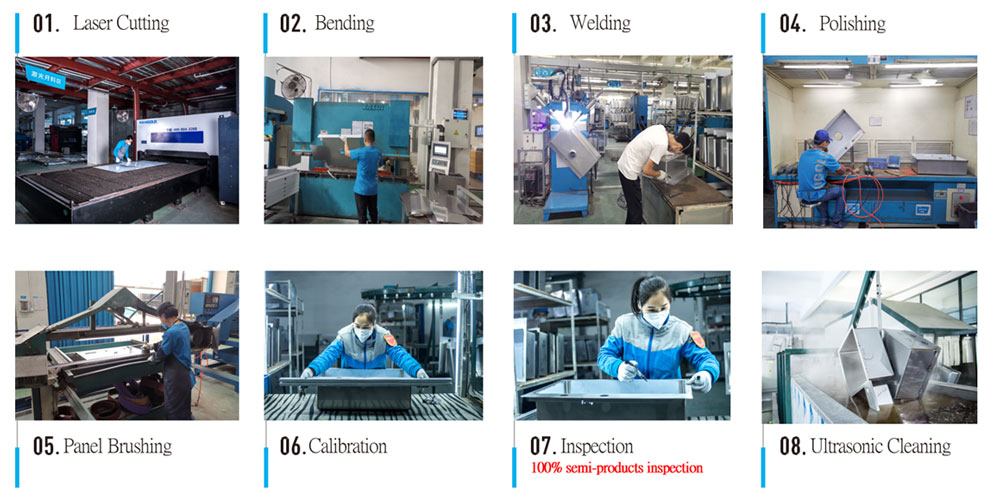 Irregular on-site checking by QC every half an hour